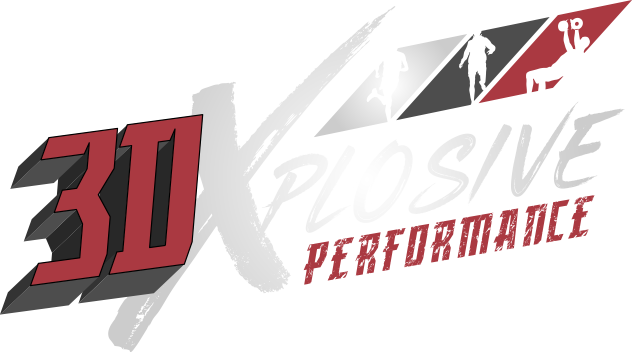 Sports Performance, Adult Fitness, Corporate Fitness
3D Xplosive Performance LLC is a place where you can develop your fitness and athletic skills. We promote a 3 dimensional program that consists of corporate wellness, sports performance and adult fitness!
In today's hectic world, it can be hard to find the time to get regular exercise. So it's important to make the most of the time you have. We offer a wide range of personal workout programs to help you achieve your ideal body. Your trainer will travel to your home or place of business and will help develop an exercise regimen customized specially for you and your goals. Each client is also provided a workout plan to follow independently along with a nutritional guide.
Unlock your full athletic potential and experience the 3D difference.
Tuesday
6:00 AM - 9:00 PM
Wednesday
6:00 AM - 9:00 PM
Thursday
6:00 AM - 9:00 PM
Saturday
6:00 AM - 9:00 PM